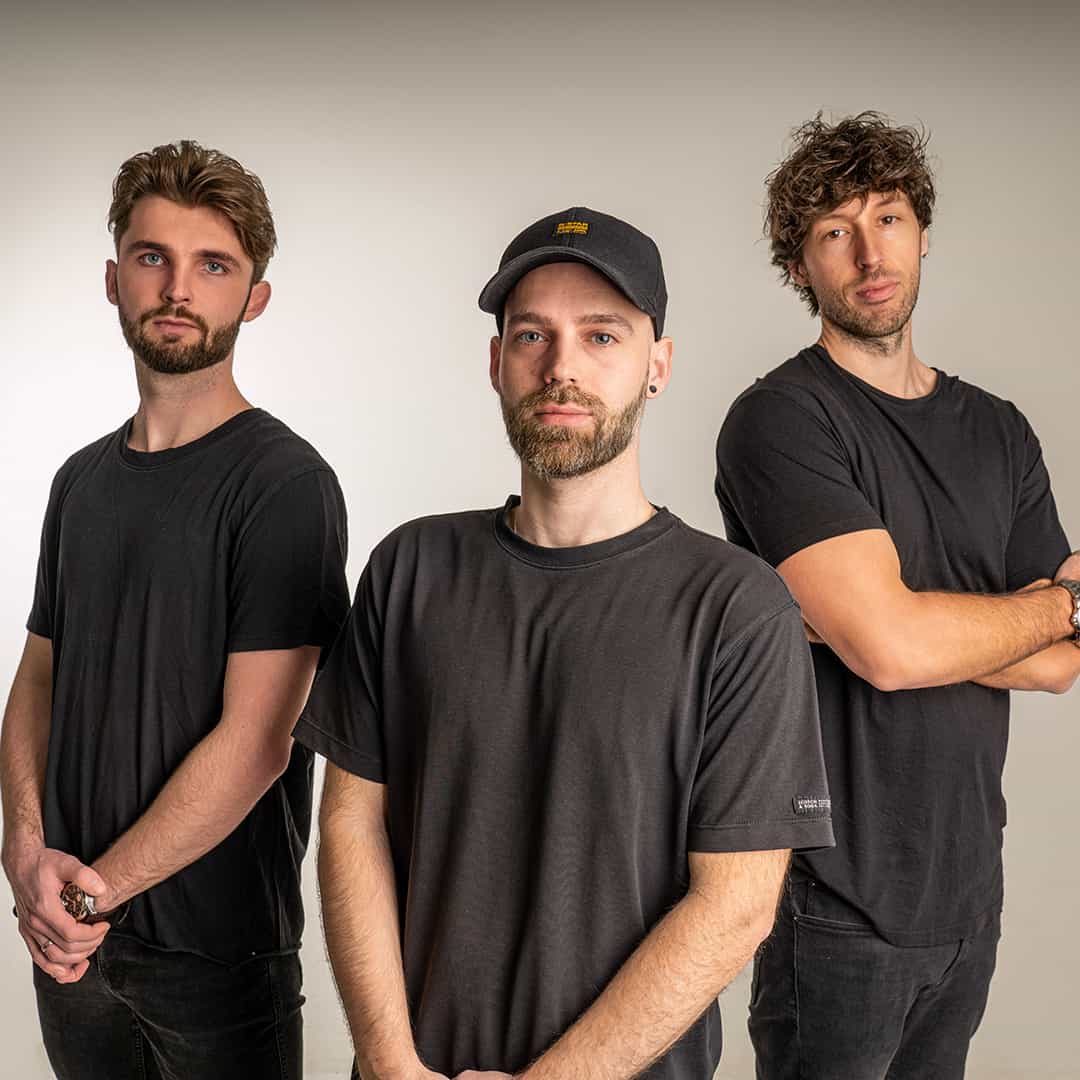 Zero Days
Bobby de Graaf, Jacko Koster, Cors van Zomeren
---
About Zero Days
Meet Zero Days, a Dutch hardstyle trio founded in 2019. Bobby and Jacko met in the beginning of 2017 and noticed that they had a mutual idea of where hardstyle music is heading and how to approach today's market when it comes to making and presenting their songs.
Zero Days had their first official release 'Living For The Moment' on Derailed Traxx in the beginning of 2020. This gave them a great kickstart and earned them an invitation to perform at Hard Island. Having their first booking in one of the biggest and prominent clubs in the world, Noa Beachclub at Zrce Beach in Croatia, together with the reaction of the audience was the confirmation they were heading into the right direction.
Since then they have been spending days and nights in the studio developing their characteristic sound. In late 2020 they met Cors. Their love for hardstyle is what brought them together and it's the teamwork and chemistry that made them decide to join forces.
Their sound got recognized by none other than Brennan Heart and Zero Days got signed by I AM HARDSTYLE Amplify, where they released their song 'Forever In Your Arms' in September 2021.
Zero Days is not only about releasing original songs, but they also like to add their touch to big hits from different genres. In 2020 they released their bootleg of Afrojack's song 'All Night' on the well-known hardstyle youtube channel HardstyleUp2Datez. After reaching the mark of 1 million in a really short time, Afrojack himself offered to release this as an official remix on his label Wall Recordings.
Stay close to find out where they are heading as they are aiming for the top!
---